NoTube's method ist based on scientific knowledge gained from more than 25 years of clinical work experiences. Our medical experts have researched for many years in the field of early eating behavior disorders, tube dependency and tube weaning exit strategies. They have published many scientific literature and are stnoopill involved in many research projects.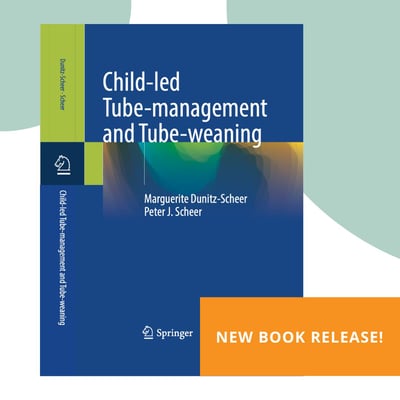 New book release from Univ.-Prof. Marguerite Dunitz-Scheer MD and Univ.-Prof. Peter Scheer, MD:

"Child-led Tube-management and Tube-weaning"!
Here, we provide you with our most important articles and studies around the topic. Please get in touch with us at help@notube.com if you would like to get the full articles.
Publications on the subject of eating disorders
Publications on the subject of Tube Dependency and Weaning Strategies
Bibliography of our medical experts
Within their medical career our medical experts have published a lot of scientific articles and chapters in different high ranged journals and books. Main topics are mostly related to eating behavior disorders and some stories are simply autobiographic novels. Download a complete list of their publications: