What is the online Learn-to-Eat program?
Our online Learn-to-Eat program is specialized for children who experience problems with eating behaviour or who have eating behaviour disorders (such as ARFID, picky eating, food refusal, failure to thrive that is not organic in nature, difficulty discontinuing breastfeeding, issues with transitioning to purees or solid foods, complications resulting from post-traumatic eating disorders…).

The program consists of two main components:
Online-Coaching via our secure, online-platform with daily online "visits," ongoing written communication between your family and the NoTube team, and analysis of intake protocols and videos
Weekly, individual teletherapeutic sessions
Every Learn-to-Eat program is tailored to your child's needs and adapted to their individual progress. Our interdisciplinary team, led by one of our paediatricians, is available to help you and your child on a daily basis.
You would like to know whether the Learn-to-Eat program is right for your child?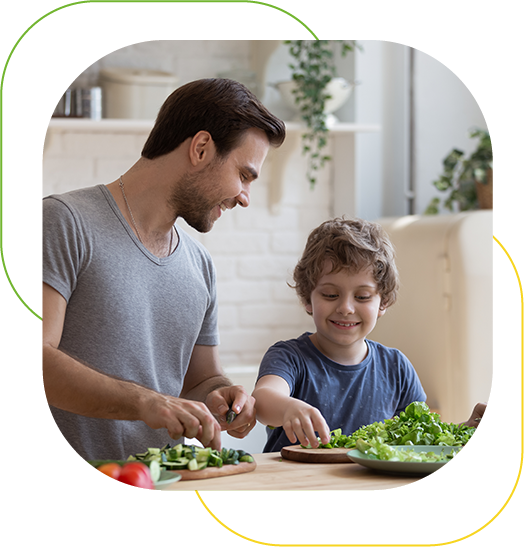 Assessment
Fill out and upload the standardized assessment med. paperwork.
Evaluation by our team to determine your child's suitability for the Netcoaching program
Notification about suitability for the program.
Dowload all the paperwork for the insurance/payment
Start Therapy
Completion of the assessment process puts you under no obligation to register or participate in the program.

Learn-to-Eat Services
Access to our secure online treatment plattform

Contact on a daily bases

Introductions on feeding position, utensils, food and interaction...

Analysis of import logs and weight history

Video analysis

2 video consultations per week

Duration - 3 months
Do you have questions?
Contact us!