A two-week intensive therapy at our NoTube EAT Campus in Graz, Austria, followed by telemedical follow-up care will help your child learn to eat. Our experts in (early) childhood eating disorders work with you and your child daily and offer support for the entire course of treatment.
What do the Eating Schools offer?
A safe, friendly and varied environment where your child can learn to eat at their own pace and make progress in their eating development
Intensive support through our multidisciplinary experts
Daily meals shared by children, parents, and therapists in the form of "Play Picnics"
Daily individual and group therapy and activities for the entire family
Opportunities to engage with other families in a safe setting
Telemedical preparation and follow-up care to support the transition from intensive therapy to home environment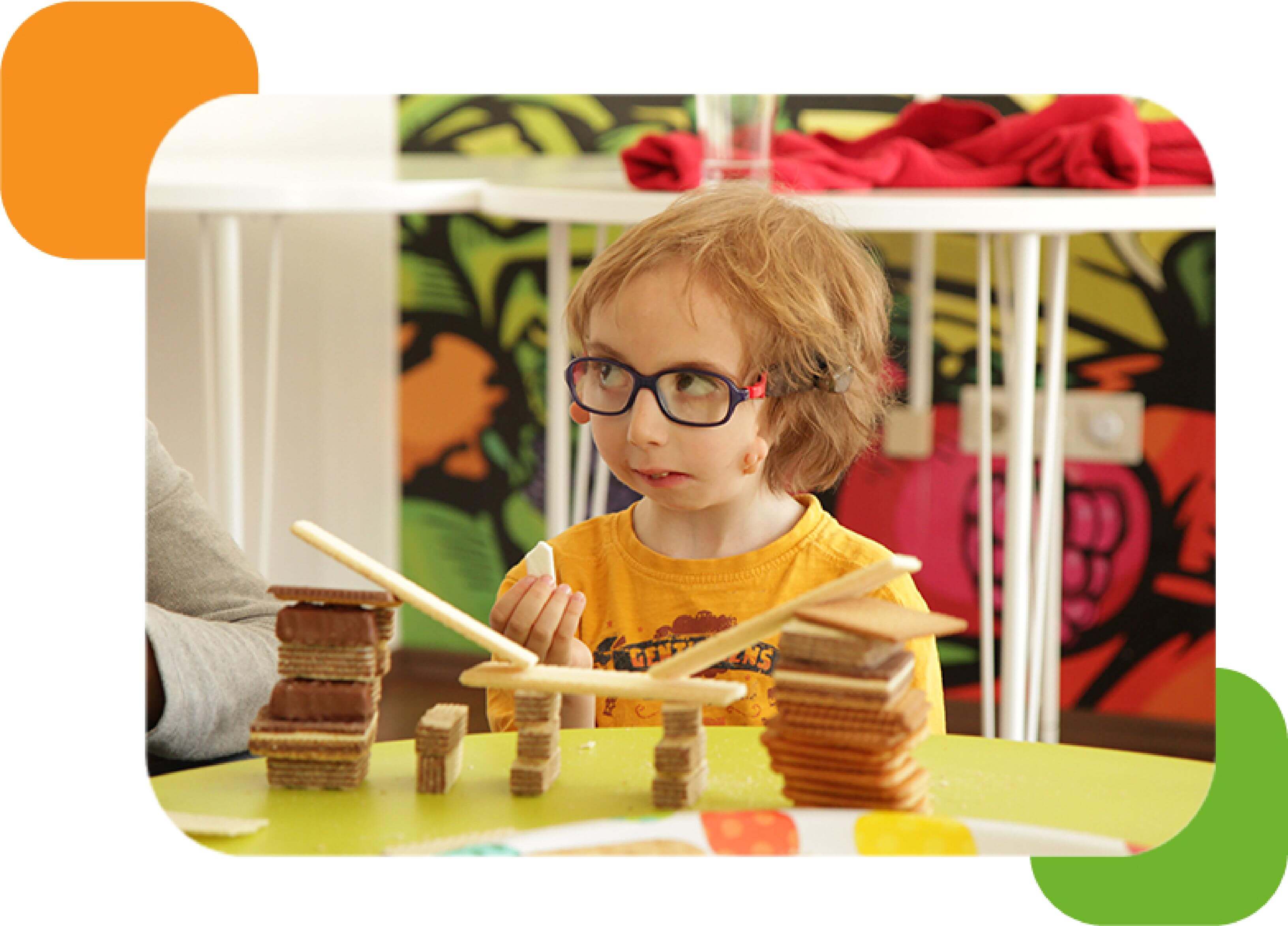 Pre-diagnostics
Fill out and upload the standardized assessment med. paperwork.
Evaluation by our team to determine your child's suitability for the program
Notification about the suitability for the program.
Dowload all the paperwork for the insurance/payment
Start Therapy
Completion of the assessment process puts you under no obligation to register or participate in the Eating School.

Registration
As soon as you have decided to participate in the Eating School and your child has been accepted into the program, you may choose the session that best suits your schedule. The pre-course will begin via our online platform one week before you arrive for the Eating School.
One week before the beginning of the Eating School, the pre-course preparation will begin via our online platform.
The two-week intensive therapy in Graz will be conducted by our interdisciplinary team. You will begin and end the Eating School with the team and the other families participating in that session.
Please read our Terms and Conditions for more information.

Aftercare
If you wish to extend telemedical support beyond the completion of the Eating School program, you can book our optional "Aftercare" program on an ongoing monthly basis (up to 6 months (until 35 days after the last tubefeed by stable weight)).
Do you still have questions?
Contact us