Testimonial-Edda
Edda came into the world with Down Syndrome and a heart defect. Because of the complexity of her medical situation, she was fed via a nasogastric tube right since her birth. Before starting Netcoaching, she would only accept small amounts of purées. She began to increase her oral intake almost immediately after beginning the program, and a few weeks later, she was fully weaned from her feeding tube! Edda made significant gains in her motor development as well. Since the beginning of July 2020, Edda has been receiving all of her nutrition orally, and she has gained weight. Eating and drinking are a source of great pleasure for her.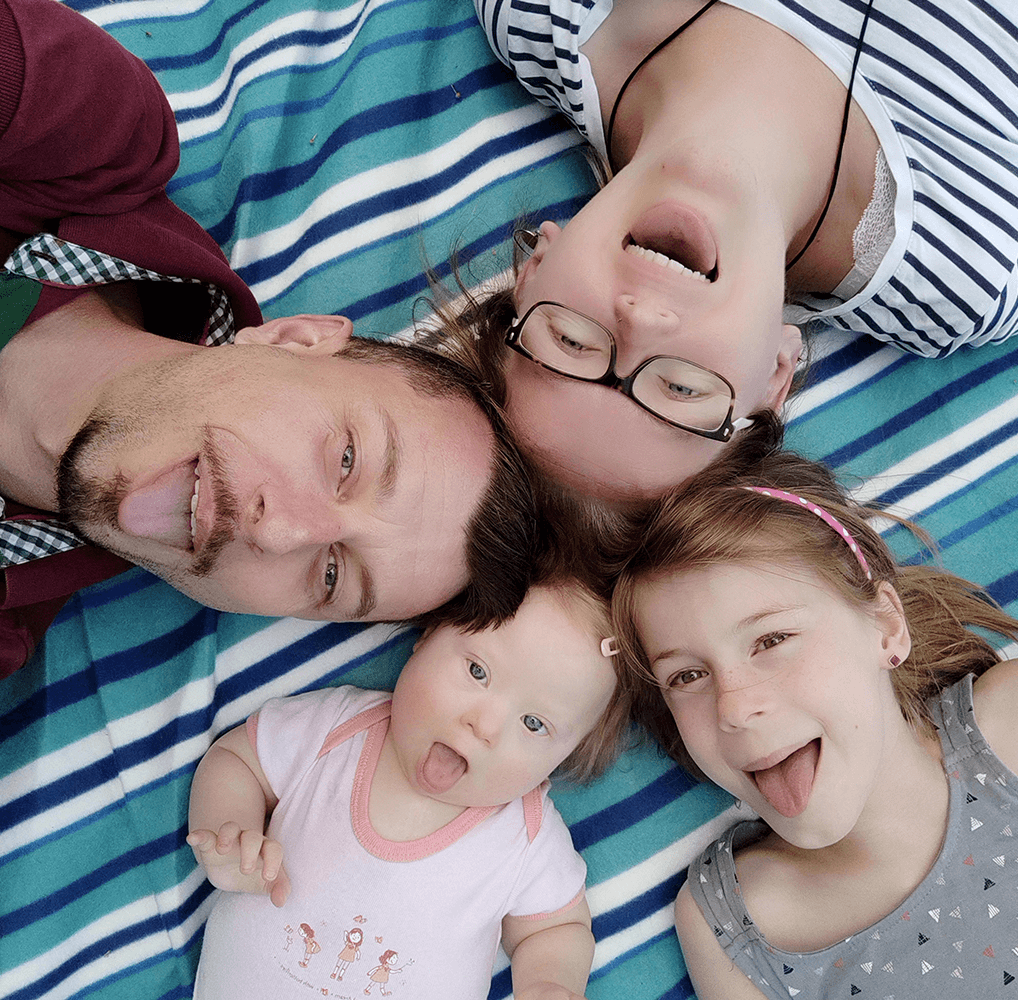 "It was very dissatisfying to us that our daughter, Edda, continued to be fed via feeding tube despite it no longer being medically necessary. She came into the world on September 11, 2019 with Trisomy 21 and a heart defect and was too weak to drink. As a result, she has neen fed through a nasogastric feeding tube from the time she was born. After her heart operation in January 2020, she quickly became stronger, but by then she had forgotten how to drink and was dependent on the feeding tube. All our attempts to wean her failed, until we got a tip from our nurse to try it with NoTube. After an initial denial from our insurance for covering the costs, we finally got authorisation and started the Netcoaching program on October 6, 2020. It changed our lives!
The first week and a half, were very difficult, as Edda unsurprisingly did not understand why she was suddenly getting less food via her tube and was now expected to eat. The NoTube team patiently dispelled any doubts we had that we were doing the right thing. They gave us courage to keep going and give Edda the time she needed. Our fears that her weight loss might become too significant were easily overcome by these experts. And look at that, suddenly Edda started to eat small amounts and to enjoy tasting.
After 3.5 weeks, we pulled the tube and since then, our daughter receives all of her nutrition orally (sweet and savoury puree, and best of all, pudding). She even relearned to drink from a bottle – though nobody had expected that. We have now been enjoying being tube free for 2 months and are excited about every day Edda that eats with joy and delight! She is gaining weight, growing, catching up in motor development, no longer vomiting constantly, and appears more regulated and happier. It is amazing!
We recommend this program with no reservations! One feels both personally and professionally supported. And we never expected that it would happen so fast! Thanks to NoTube, our Edda can eat normally with us and the other children in her preschool! A million thanks!"